Programs and Courses: Undergraduate Program: Student Activities
Art Group at Berkeley: The Creative Minds
Summary of our Official Constitution from our esteemed founder, America Fabiola:
Constitution for Art Group at Berkeley: The Creative Minds"
The purpose of our group is to create a real Art Community within the Berkeley Campus and Community.
Group Membership
Anyone who is a student of UC Berkeley. There are not restrictions regarding majors, point average or class standing. Members must be respectful to others, open minded, willing to share knowledge and learn from others. We will not haze according to California State Law; we will not restrict membership based upon race, color, national origin, religion, sex, physical and mental disability, mental condition (cancer-related or genetic characteristics), ancestry, marital status, age, sexual orientation, citizenship or status as a covered veteran (special disabled veteran, Vietnam-era veteran or any other veteran who served on active duty during a war or in a campaign or expedition for which a campaign badge has been authorized).
General Group Activities
Artistic Gatherings
Art Workshops
Demonstrations
Guest Speakers
Portfolio Development
Grad School Research
Grant Writing
Competitions/Contest
Exhibitions
Events/Socials
Networking
Publicity
Mentorship
Benefits
Philanthropy
Honors Studio
The Honors Studio is a shared studio space in Wurster Hall for eight serious junior or senior level art majors who are doing outstanding work. Students are voted into the studio space by faculty each semester. At the close of each semester, students exhibit their work in a group show in the Worth Ryder Art Gallery (116 Kroeber).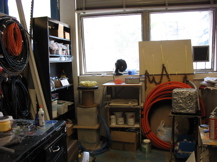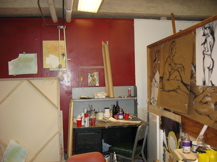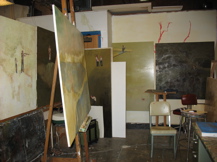 Drop-in Art Group
The Ad-Hoc Art Group runs a drop-in art group every Friday and Saturday. Each session has a live model. There is a $4.00 charge and registration is required. On Fridays, the group meets from 6:30 - 9:30pm and on Saturdays the group meets from 10:00am - 1:00pm. All sessions meet in room 365 Kroeber.